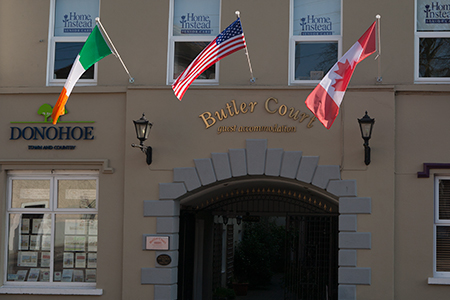 Location
Street address: Butler Court, Patrick Street, Kilkenny City, Ireland, R95FT9X
Butler Court SatNav GPS Co-ordinates:
N 52º 38′ 56.7″ W 07º 15′ 03.3″
Location maps are here
---
Room features
Each double room has 1 super-king superior bed. Our twin rooms have 2 twin beds. We can add a rollaway bed to a number of rooms. None of our rooms overlook the street. Guests rarely hear a sound! However, we are city centre located & also subject to the courtesy of other guests. Our rooms are bright & airy as each  is entered directly from the courtyard.
Easy access rooms
6 of our 10 rooms are located on the ground level, 1 of these is fully wheelchairs accessible. 4 rooms are up a short flight of stairs.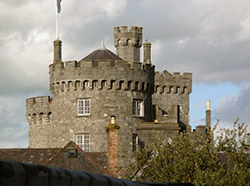 Parking Arrangements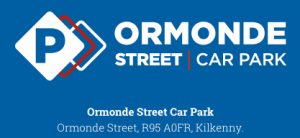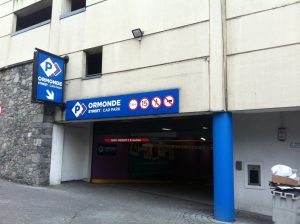 Complimentary parking  ( 6pm – 12 noon voucher ) at Ormonde Street, multi-storey car park. Additional time in the car park is charged at  €1.80 per hour up to a maximum charge of €5 per day. Guests staying more than 1 night can come & go as they please from car park. We will explain on check-in. Alternatively, you are welcome to park in Desart Court car park (see below) also situated on Ormonde Street. Rate here is €5 for 24hrs. We will deduct the Euro €5 from your bill at Butler Court.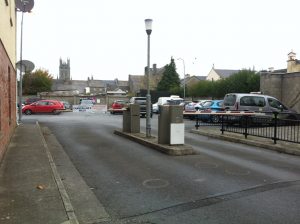 Luggage drop off
If you wish to drop off your luggage at Butler Court ( please park ON the 'no parking' sign outside! ) we will advise from there. Alternatively, you are welcome to go directly to either Ormonde Street car parks and we will validate your ticket.
Continental Breakfast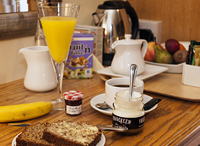 Continental Breakfast consists of cereal, fresh fruit, freshly-squeezed fruit juice, locally-baked brown soda bread, Knockeen farmhouse yoghurt, tea and coffee (individual filters). A handy mini refrigerator is located in every room.
Electronic Gates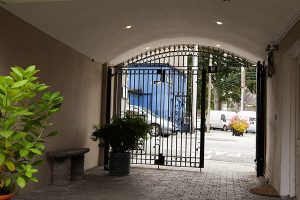 We give you an electronic key which operates the exterior gates and your room lock, so you can come and go as you please.
Is there WiFi?
Yes. Complimentary WiFi wireless broadband internet access in all rooms
Check In / Out
Guests are welcome to drop-off luggage anytime after 10am. You can park in the local Multi Storey or Desart Court street level car parks (both in Ormonde Street) and receive local information, all clearly indicated, on our personally-compiled Kilkenny map. See more parking info above. Check-out is 12-ish.
Cancellations Policy
48-hours on individual room bookings
72-hours for group bookings (3 rooms +)
Is there a hairdryer available?
Yes. Each room has a wall-mounted hairdryer in the ensuite bathroom.
Smoking policy
Guests are requested to refrain from smoking in the rooms.
Historical sights, crafts & walks?
All within a short easy walk of Butler court. See our Kilkenny Walks page.
Dining, Traditional Irish music, Shopping?
Lots of relevant advice given at time of check-in. You will receive your own comprehensive map of Kilkenny. Butler Court is located in downtown Kilkenny. Historical sights, restaurants, pubs & shops are all within an easy walk.
Day trips?
Numerous historical sights situated within a short drive of Kilkenny, also craft centres, walking trails, golf courses, horse riding, cookery schools. See our Heritage page.
Laundry?
A drop-off, collect later, laundry is within 5mins walk of Butler Court.
Rainy days?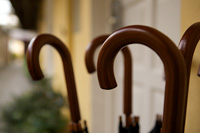 We will loan you an umbrella, should you need it. We can also suggest places to visit if it rains.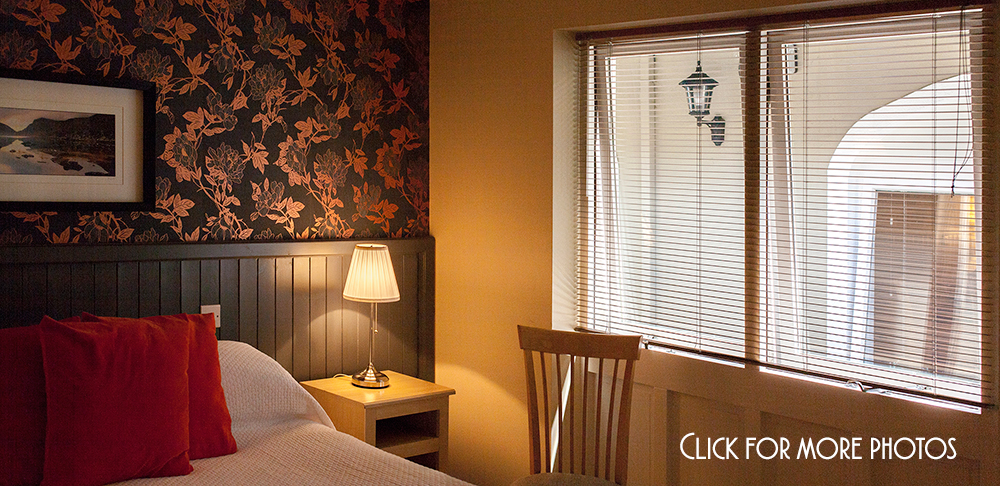 ---

Follow us on Facebook – for all our latest news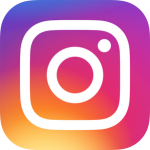 Check out our Instagram account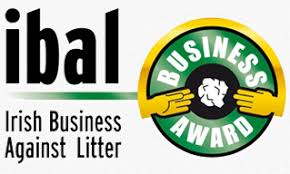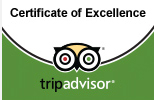 ---
Heading to Kinsale? – try the Old Presbytery
Website & photography by Bigger Picture Web Kilkenny